Depending on your access or role permissions within Marketscape CRM, you may encounter a user type called "Administrator."   PM ADMIN is actually short or "Marketscape CRM Administrator," and it is the user login that we (Trella Health Implementation, Client Success and Support) use to access your company's CRM account. 
You can easily identify a PM ADMIN in a few ways:
The naming format always includes "Your Account Name" + the phrase "PM ADMIN"
The email handle is always "@pmcrm.net"
Though it not a billable license and doesn't incur any cost on your account, you may still see it referenced in your Spark environment from time to time.  For example, when your CSM, AM, or Support Technician is screen sharing, you may see us log in to your environment through the PM ADMIN.  This is because the PM ADMIN is what we use to log in and troubleshoot your account.
You will know you're looking at a PM ADMIN because the username appears where your own name would, in the Profile dropdown: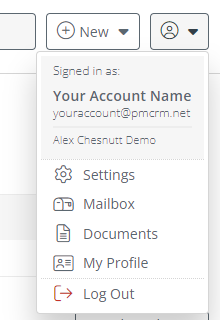 You may also see the PM ADMIN if you have access to the Users page: 

If our team must make changes to your account in some way, you may also see the PM ADMIN referenced in the "Last Modified" field of a record:

Here are a few things to keep in mind when you encounter a PM ADMIN:
Note that the Edit option is not available for the PM ADMIN on the Users page. This is because it is not an actual license on your account – it is a "virtual user" for our internal access only. 
Because it is an internal virtual user, it will not appear in your user reports or branch hierarchy as a House Account would; please do not assign Accounts, Contacts, or Referrals to a PM ADMIN account.
PM ADMIN is a non-billable license – it does not take up a space in your user count, and you are not incurring a monthly per-license fee for the PM ADMIN. It is an essential component of our access and is necessary in order for us to assist you.  Please do not disable or otherwise modify the PM ADMIN account.
Though it is used for our internal maintenance and teaching purposes, PM ADMIN cannot be used to log into another user profile.  Just as your company's managers and admins cannot access your profile through their own, our own teams cannot use PM ADMIN to shadow your personal settings, custom views or reports.  Because of this, it may be necessary at times to grant login access for troubleshooting when prompted by Trella Health Implementation, Support or Client Success.