This article will walk through how to add additional insurance types to Marketscape CRM to provide more robust option for you team to choose from when updating referrals
Adding a New Non-Admit Reason:
1. Click on the Setting link in the top right corner of the page.
2. Once the Account Info Page appears, click on Objects under the Customize section on the left side of the page.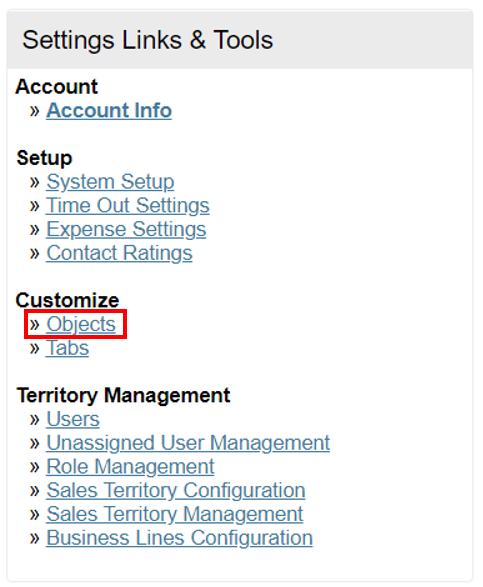 3. The Customize Objects page will appear presenting you with options to update or add to. Click Edit next to the Referral tab.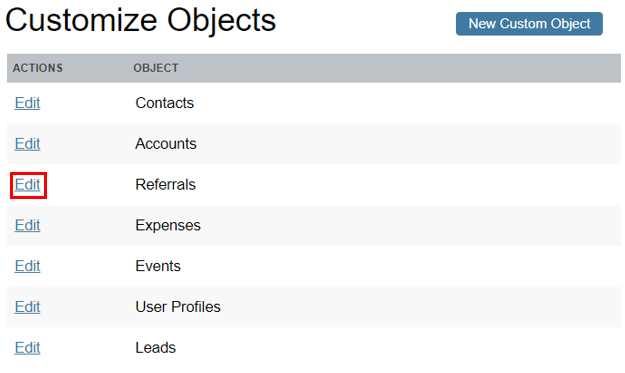 4. When the list of fields appear, scroll to the Referral section and click Edit next to Insurance Type.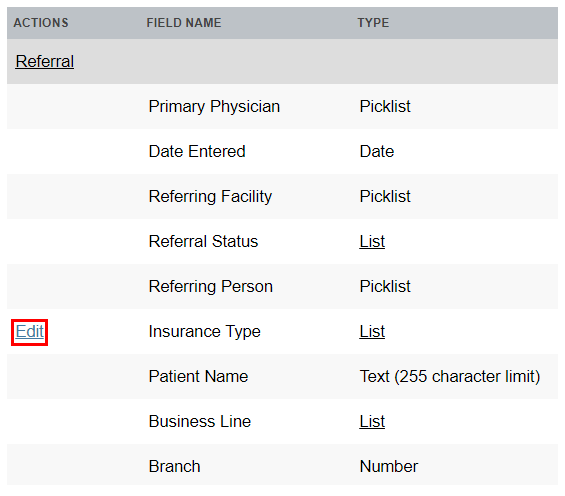 5. When the list of insurance types appear, scroll to the bottom of the list and enter your new reason on it's own line.
6. Once complete, click Save.