To add a new user to your PlayMaker account, follow these steps:

Click on Settings in the top right corner of the PlayMaker web application.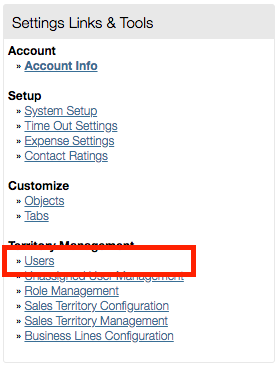 Click Users in the Settings Links & Tools box on the left side of the window.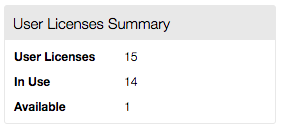 Verify that there is an available license in the User Licenses Summary box, under the Search Users box.
Note: If a license is not available, you may disable a user that is no longer using PlayMaker, or reach out to your Client Success Manager to add an additional license to your account.

Click the blue New User button displayed above the user list.
Add the user's first name, last name and email address, along with any other profile details desired.

At this time you may want to set a temporary password, to provide the user immediate access to the account.
We suggest adding the user's Branch (or other Sales Territory) to ensure accuracy in reporting.
Adding City and State to a user's profile will assist in locating local referral sources in the Referral Source Database.

If your agency has purchased market data you should assign the appropriate state and/or counties, otherwise the user's Market Insights page will be blank.
Click Save to save the user information, adding the new user to the list of active users.
Once the new user is setup, direct them to the PlayMaker Spark First Steps article to finish setting up their new account, or provide them the PDF that is available for download at the end of this article.
Important Note: It is not recommended to overwrite current user information to replace a user. Please disable the old user, and add a new user. This maintains a history of the prior user, and causes fewer conflicts over time.
Related Articles: