Overview
Sales territories play a key role for customers who have Marketscape CRM with EHR Connect and customers who have Marketscape CRM only.
For more information see EHR Integration Functionality.
Think of a sales territory as the smallest tier of your agency's hierarchy - the level within that hierarchy that your reps are assigned to - and is the the most granular level used in reporting.
In this article
Why do I need sales territories?
How do I add new sales territories?
Hierarchy Example
The following image shows a basic sales territory configuration. The selected configuration has four levels. Additional levels can be added to the structure by clicking the "New Tier" button.
Notice that the Tier 1 label is "Office" for the company from which the image was taken. Although Tier 1 is the "Sales Territory" about which this article is concerned, the actual label can be whatever you choose when you click on the "Edit" link at the far left of that row.
You can set up your hierarchy to call this tier, for example, office, branch, county, city, or team.
Why do I need sales territories?
Reporting
Most standard reports on the Reporting tab have the option to select a sales territory to filter the results included in the report. Using sales territories as a filter is an easy way to group users into an easily reportable entity.
User Profiles
Assigning a user to a sales territory ensures that their work is counted within that territory. Users assigned to a sales territory appear on the Overview page under the selected territory along with their associated data (referrals, events, accounts, contacts).
Referral Assignment
Using sales territories provides visibility regarding where a referral is assigned, from a sales territory perspective.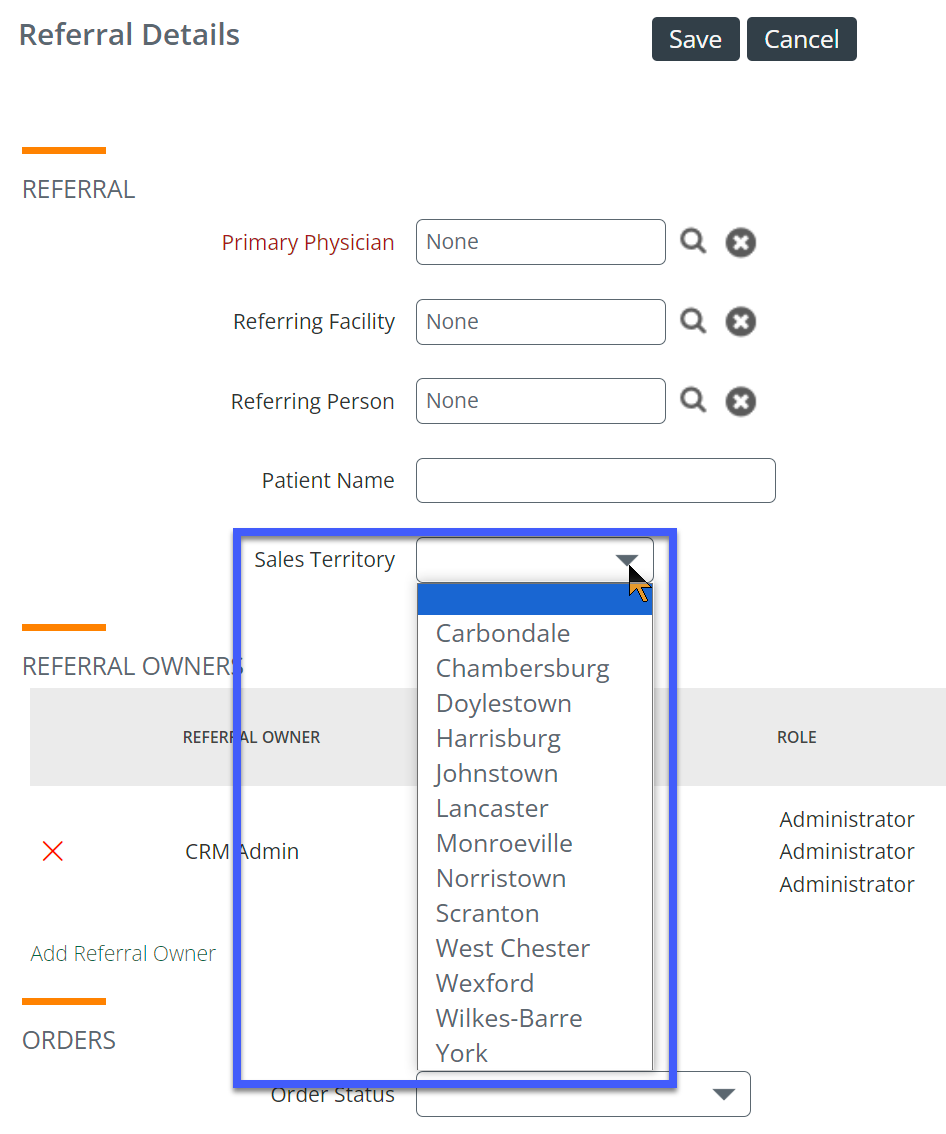 How do I add new sales territories?
Only users with Administrator permissions can create new sales territories in Marketscape CRM. Additional information, like how your EHR connects to Marketscape CRM (if you have an active integration) is also required. If you need to add or edit territories in your Marketscape CRM hierarchy, please reach out to your Customer Success Manager for assistance.