This recipe helps create a view that displays accounts, contacts, or referrals for a specific marketer. Note that changing the user in Step 3 can create different views for different marketers or liaisons.
Remember: all views are created in a similar manner. For a quick primer, our Creating New Views article walks through all the steps in detail. The recipes below simply highlight the fields needed to achieve the specific view.

Example Screenshot - All Accounts- Ned Nick: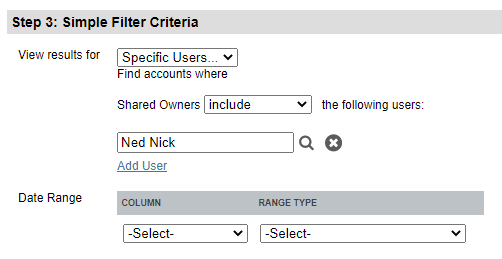 Marketer specific views can be made on the account, contact, and referral tab.