Overview
Configurable dashboards, which can be found by clicking the "Dashboards" button in the left navigation, offers each user the ability to create multiple dashboards with information aligned to their individual and team performance. With four layouts and numerous metrics available each dashboard provides individuals the information and perspective that best suits their needs and purpose.
Metrics Available
Metrics are calculated across five different roll ups. All users have the ability to choose and view information "By User" and "By Territory" for the users and territories available to their specific Marketscape CRM login. The other metrics - "Overall", "By Business Line", and "By Insurance Type" - will display data calculated across the entire organization and must be permissioned to the appropriate users within the organization. Permission can be granted by account administrators in the Role Management settings.
Most metrics can be displayed monthly - for the current month, past 3 months, or past 12 months - other metrics can also be displayed either daily or yearly depending on the information available. Details in the following table: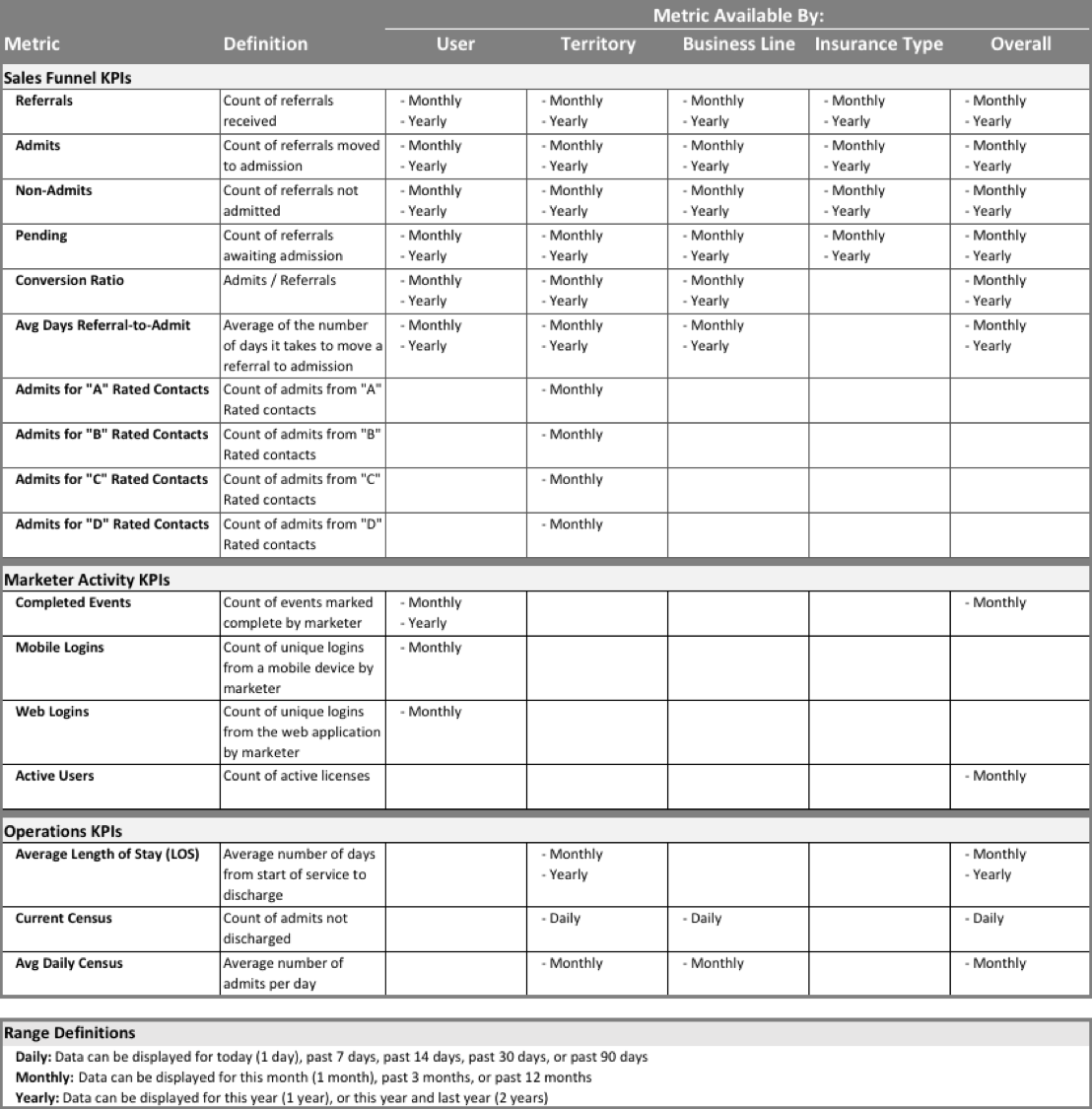 Default Dashboard
Every account is pre-populated with a default dashboard. By design this dashboard includes "By User" metrics only and will display information for the current user logged in. The dashboard is as follows: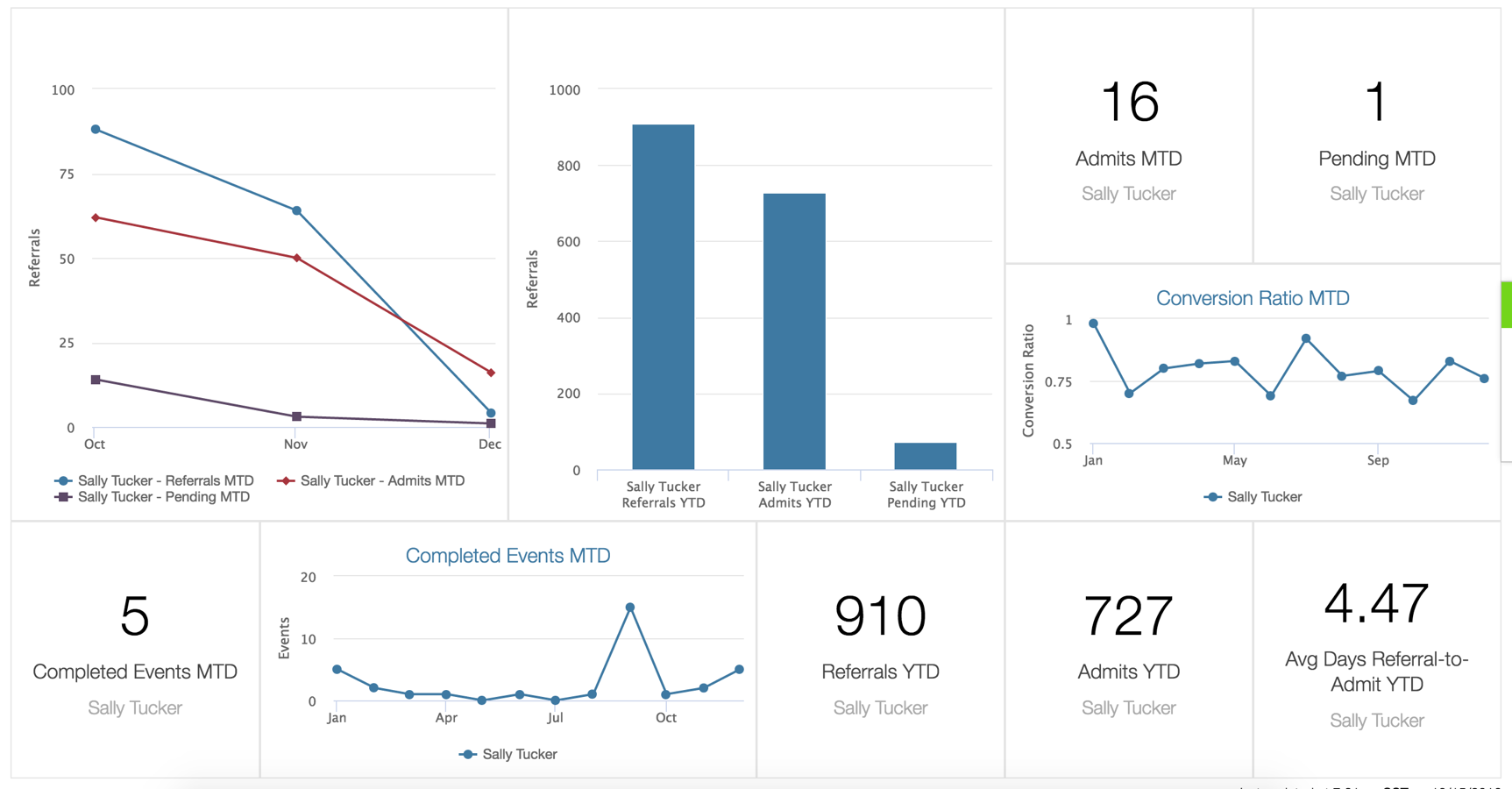 Sharing Dashboards
Dashboards can be shared by any user to any other user within the organization. Upon viewing a shared dashboard, role permissions will be applied, thus the receiving user will only see the graphs that display data within their permission allowance. 
When sharing, the creator can grant recipient users the ability to edit the shared dashboard. All edits, made by either the original creator or shared editors, will be represented to ALL users that share the dashboard. 
"Current User"
Under the list of users is a generic "Current User". This user will present information of the login viewing the dashboard. For example, if Sally and Bob share a dashboard with graphs using the "current user", when Sally logs in she will see Sally's info, when Bob logs in, he will see Bob's info.
Information Latency
The information on the dashboards is recalculated approximately every hour. The last update time can be found in the lower right corner, beneath the dashboard.
Printing Dashboards
Dashboards can be printed or saved as a PDF by using the print function in your browser.
Deleting Dashboards
Any dashboard, either created by the user or shared from another user including the preset Default Dashboard, can be deleted by the user from their list of dashboards.
Related Articles