We know that your time is valuable, and is best spent out in the field. If you've ever thought, "I wish Marketscape CRM would just know when I do something so that I can merely add my notes!" then this feature is the one for you.
In this article
How Do I Create the Event
That's the thing - you don't have to create the event! Simply tap the call, message, or email action buttons on a contact record and the event will be created for you.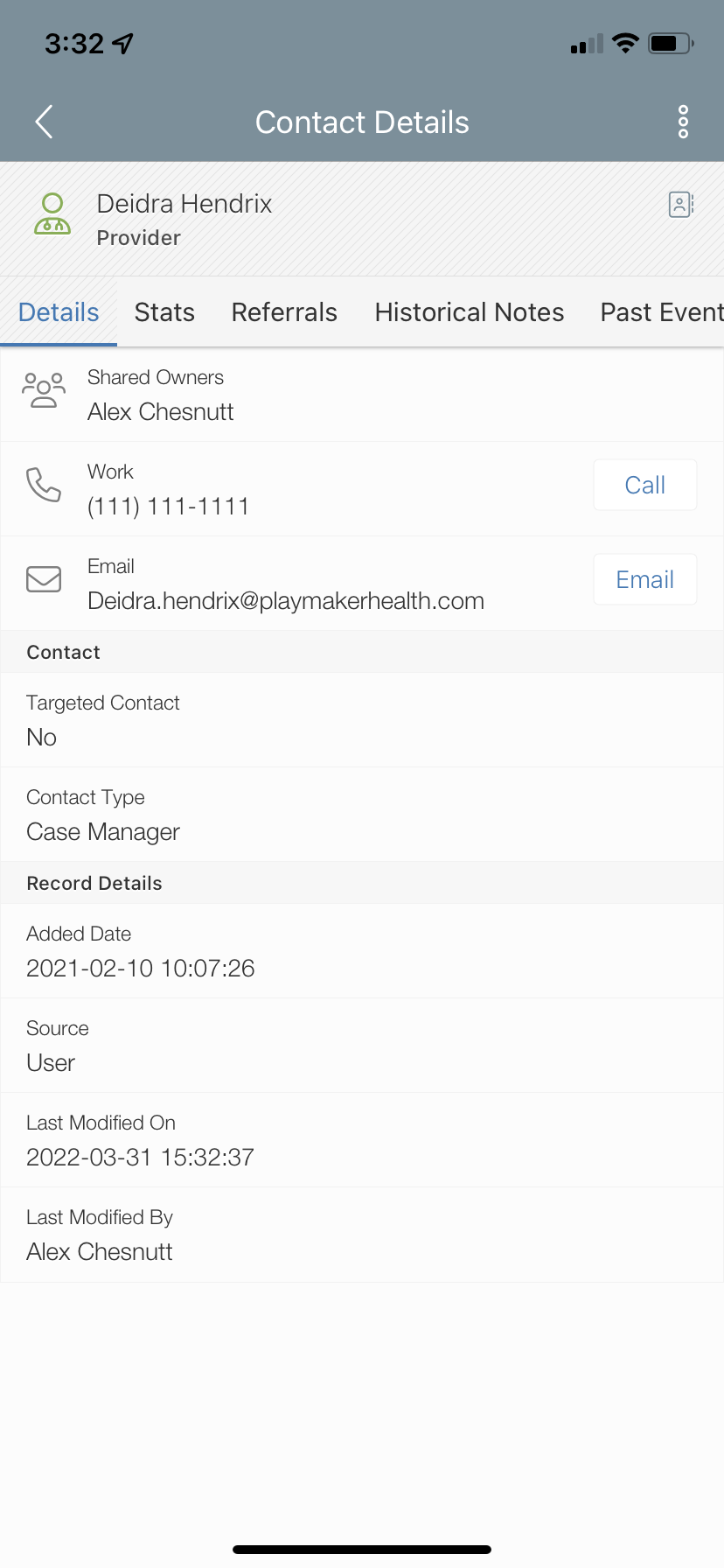 This activity will automatically place an open event on your calendar. Auto-generated notes will be marked as such on your calendar, so that they're easy to find.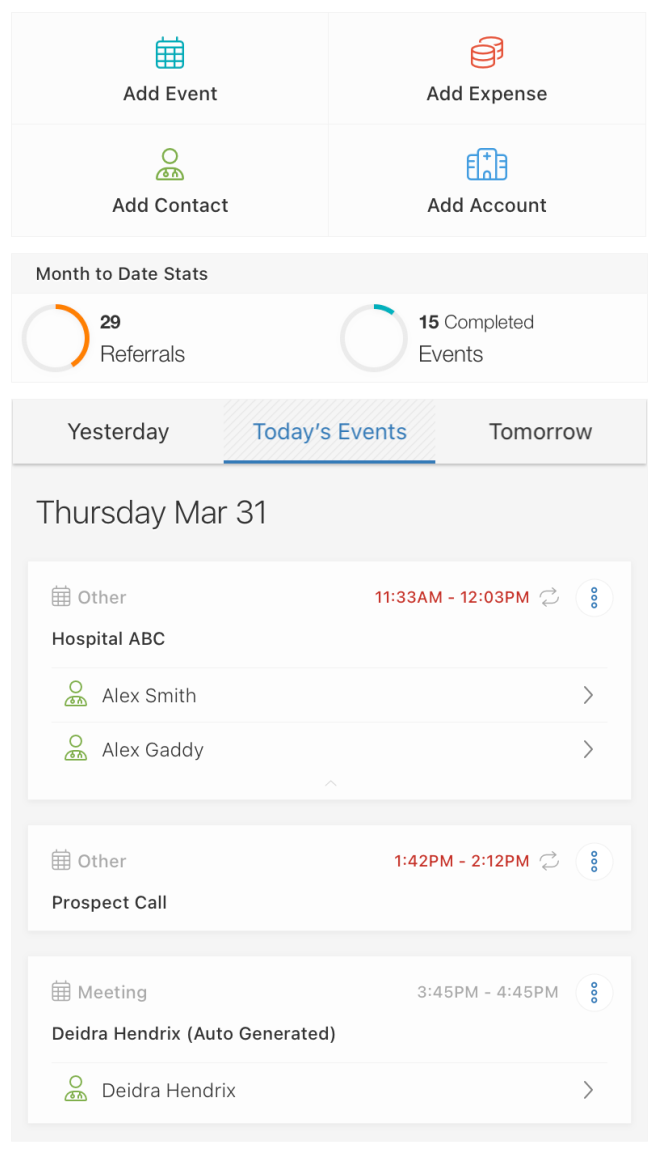 You can then enter your call visit notes, mark the event as completed, and move on with your day!
Things to note
Only actions made from the Account or Contact record are recorded as events
Records must be up to date for Auto-Generated events to connect properly and trigger

A phone number must be entered on the record in Marketscape CRM
An email must be entered on the record in Marketscape CRM

The Event Type is set to your company's default type when the event is initially created, but can be edited later
Events are timestamped for when the action (call, email, or text) occurs

If you mark an event as Completed for an auto-generated event, then the next attempt to call, email, or text will create a new event
If you mark an event as Not Completed, then the event time stamp will be replaced with the most recent attempt
If you wait until the next day, then a new event will generate
Ready to try this feature out in your Mobile app? Follow the quick steps below to enable Auto-Generated Events today!
Enabling Auto-Generated Events:
Log into the mobile app
Tap the Menu button on the left side of the screen
Scroll to the bottom of the list and locate the Settings button.
Tap the slide bar for Auto-Generate Events
A pop-up box will appear detailing the feature allowing you to accept the change by clicking OK.
Requirements:
Mobile device has to be set up to make phone calls
Mobile device has to be set up with emailing services
Feature must be enabled by individual users within their mobile app