Account Executive's Overview
The Overview page provides an at-a-glance view of a marketer's scheduled events plus month-to-date summaries of their referral productivity and current sales activity.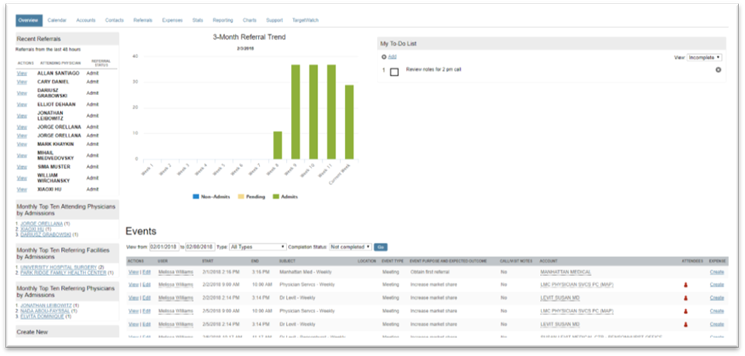 A few important areas to note:
Recent Referrals widget and chart: This area will display recent referral activity.
Events: This area will display your recent or upcoming events.  Note that you can click through to events, accounts, contacts and expenses from this area.
My To-Do List:

 

Think of the To-Do List as a private notepad to jot down ideas, tasks or any personal notes you'd like to keep track of.
REMEMBER: The To-Do List is not for tracking call/visit notes. Those should be attached directly to the Event, created within the calendar section of the application.
Bookmarks:

 

This area will display any Marketscape CRM bookmarks that you've saved. 
Manager's Overview 
A manager's overview page displays more region or market level data, so that you can easily view your team's activity at a glance.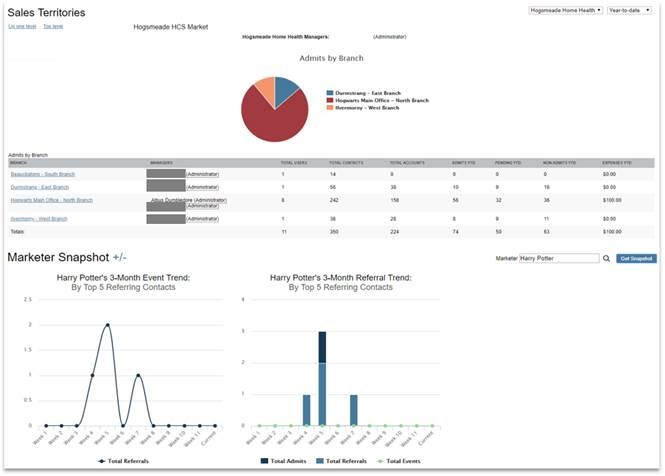 A few unique areas to note:
Marketer Snapshot: This area displays recent activity for a marketer of your choosing.
Total Counts: You can drill up or down into the branch settings depending on your role permissions.  Note that the "MTD" label on the overview page looks standardized, though it's not looking at the same type of date for each column:
Admits MTD = identified by Start Of Care (SOC)
Pending MTD = identified by Date Entered
Non-Admits MTD = identified by Non-Admit Date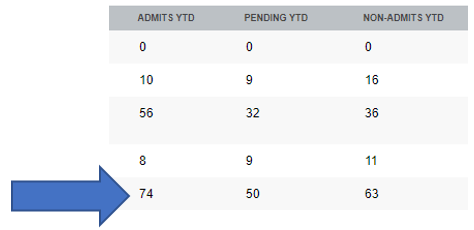 Should you ever need to validate these numbers, remember that your Referrals tab should have three distinct views – one each for Admits, Pendings, and Non-Admits – that are filtered by their applicable dates MTD + status + the business line.  If not, you're welcome to create them, or, of course, to reach out to your Account Manager for assistance!