Increasing market share is always a top priority. Staying organized and following the recommended best practices will set you up for success, and promote a streamlined work-flow.
This article is going to walk you through associating the doctors you find in TargetWatch whether you are already doing business with them, or they are potential referral sources to the appropriate Account. Remember the ACE process that you learned about in training?
You can't create an Event for a doctor found in TargetWatch until that doctor is associated with an Account.
Let us walk through the steps together
Request Ownership for the doctor of interest

2. Navigate to the Contact tab and select Find a Contact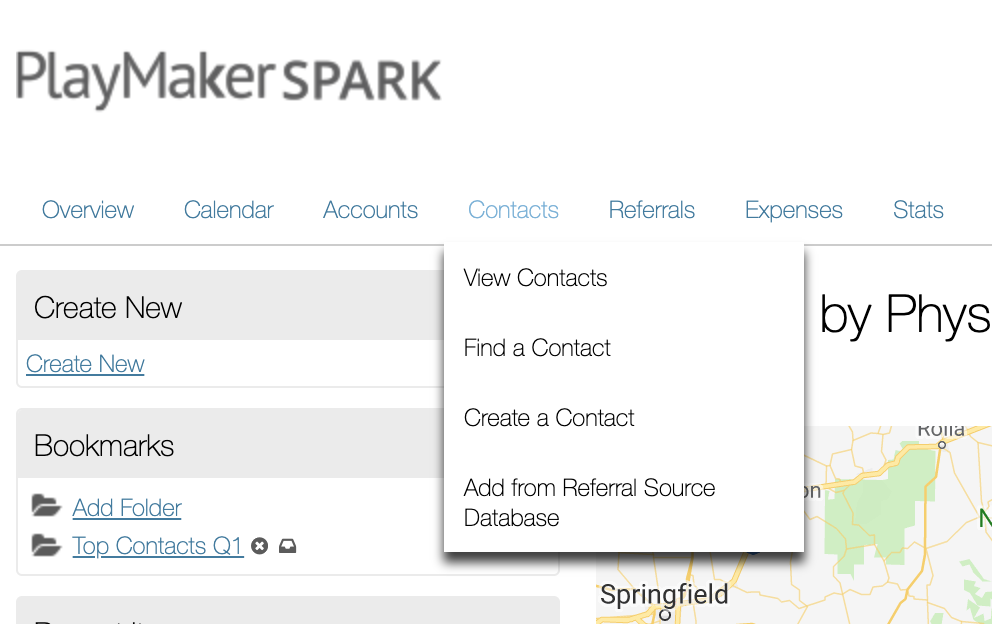 Fill out the name fields on the Find a Contact form and click Search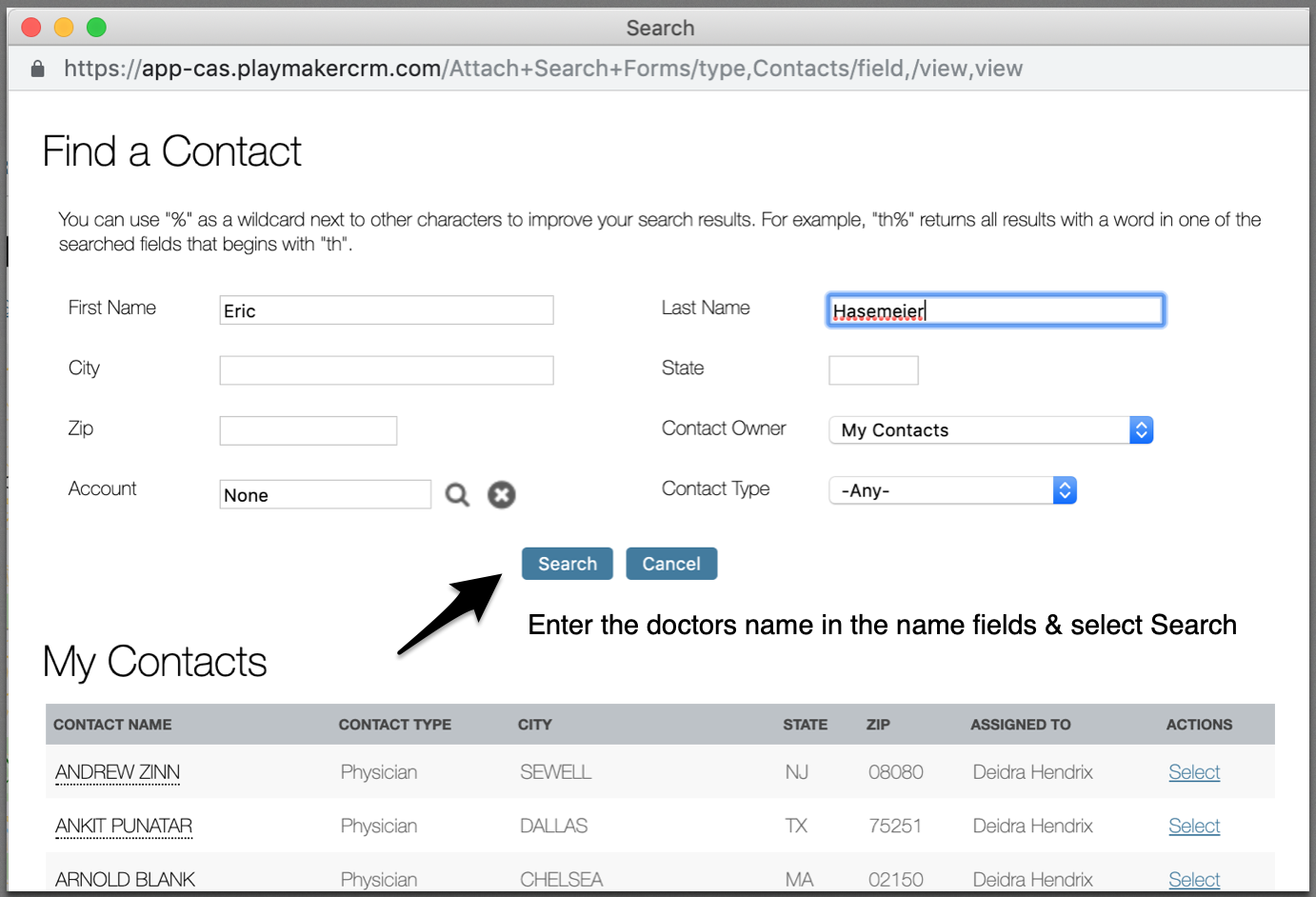 3. Find the correct Account association
Now you're on the Contact Details page
Notice an Account is not listed for this contact
Click the Edit button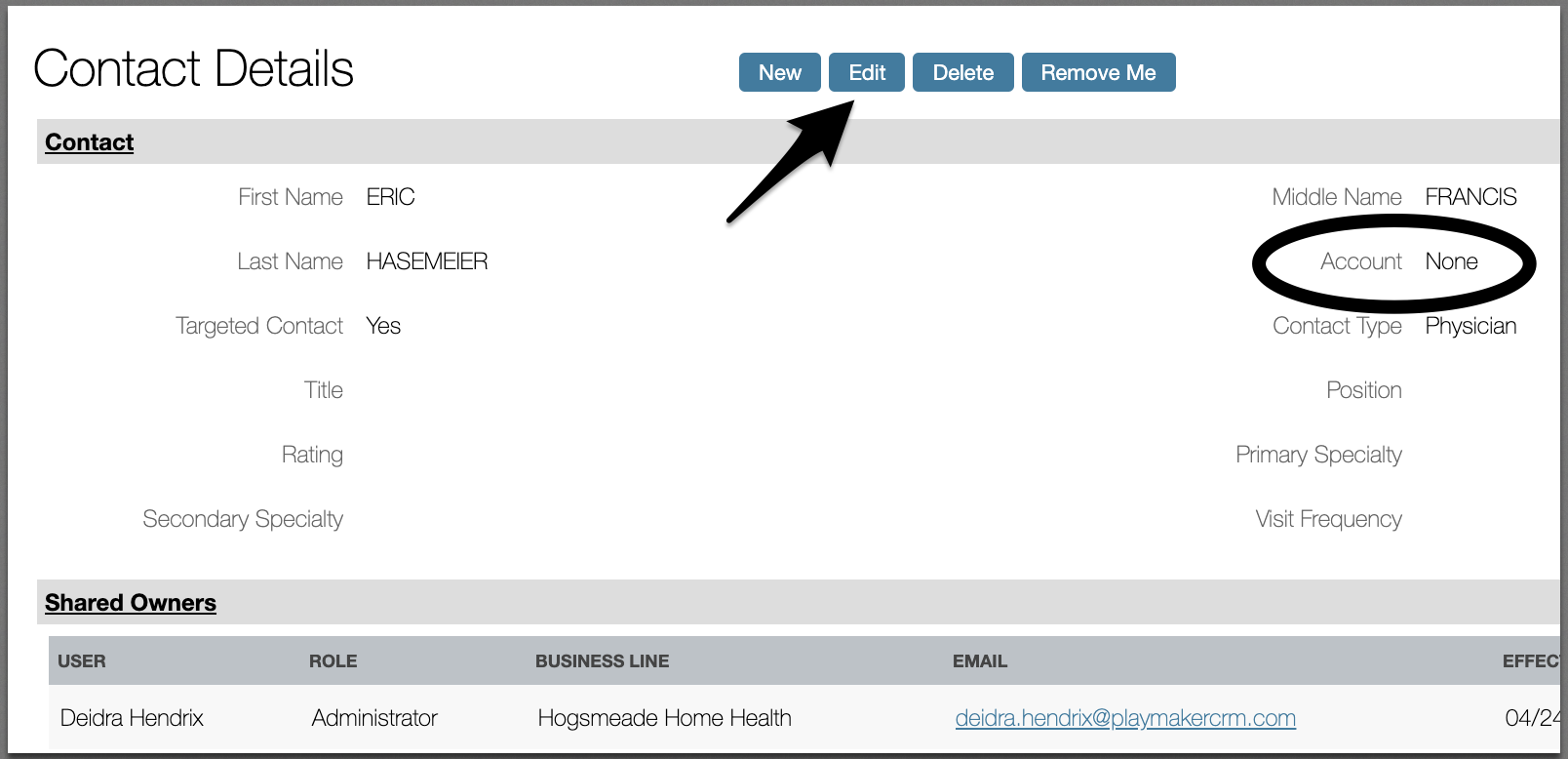 Click on the magnifying glass next to Account

Enter the name of the Account this contact belongs to in the Name field, use % as a wild card
Click the Search button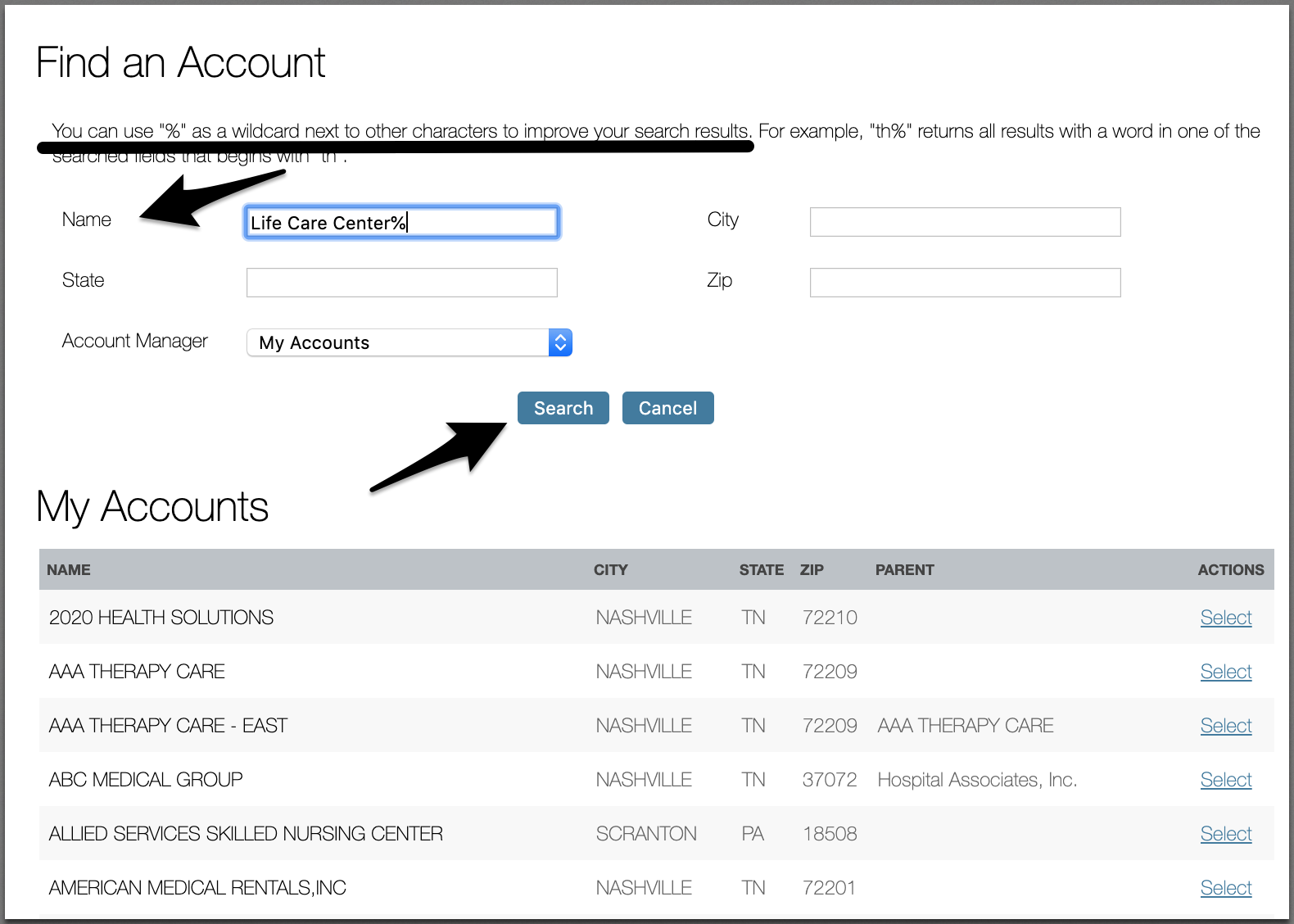 Select the appropriate Account to associate to your new Contact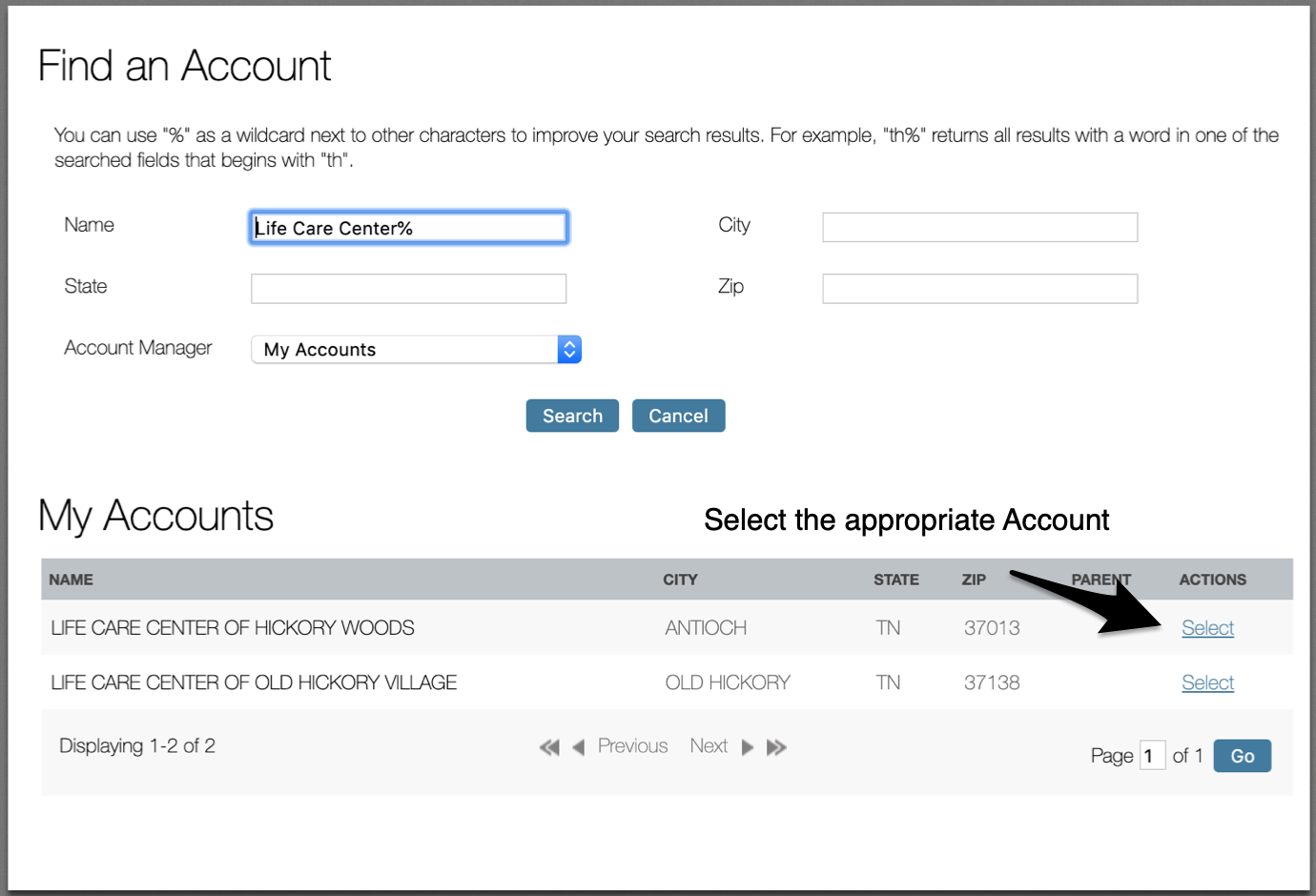 The selected Account will now appear as the associated Account
Click the save button

When the Account association has been successfully added, a friendly message will appear


Note: What if the Contact you pulled over from TargetWatch is not found when you do an Account search from the Contact Details page? There's a possibility that the agency this doctor works out of is not yet associated with your organization. Meaning this is a "net new" prospect.
In this case, you'll need to perform a search from the NPI database to find the appropriate Account. Please see Add Account From NPI Database to add an Account from the NPI Database in order to complete associating an Account with new Contact and continue with the ACE process